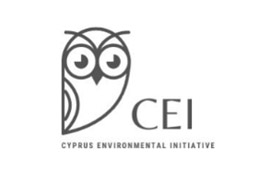 The Cyprus Environmental Initiative / Kıbrıs Çevre Girişimi
This initiative has operated informally for some time, focusing on the Halevga area, promoting environmental issues among the communities, such as reduction of house-hold waste, composting and production of wood chips from garden waste. Its main proponents are two residents of the area: Martin Marancos, educator, and Irene Raab-Marancos, tourism organiser, who in cooperation with local residents and schools, have carried out various funded projects directly or with other CSOs.
The most recent are:
– In 2018, the "Environment and Me" was created for environmental awareness raising under the umbrella of ÇADER, a local NGO, currently an ongoing activity.
– In May 2019, the EU's Grow Civic Initiative supported a "Domestic Waste Reduction, InterVillage Cooperation" project. Villages in Germany, similar in size and population to Çatalköy, were visited in order to learn how they deal with household waste.
– In February 2020, the "Web based Handbook on General Environmental Education in Preschool and Primary Schools" project funded by the EU's Grow Civic initiative was approved by the Ministry of Education and Culture. This project is on hold due to the COVID situation but will be completed as soon as possible.
– October 2020 saw the start of a new project, "Environment Protection in Northern Cyprus" funded by the VGP Foundation (Germany) and administered by NABU International, in cooperation with ÇADER. The project centres on the three villages of Catalkoy, Arapköy and Esentepe through the primary schools of Catalkoy and Esentepe. The project encourages children and adults in environmental activities such as communal planting and making/installing bird boxes.
Biologist Salih Gücel joined the CEI bringing his dry-stone expertise and project management experience to the team. The villages of Halevga are among those affected by the fires, so CEI is well placed to reach the locals and raise fire awareness and remediation measures with adults and schools. They will cooperate inter alia with ΚΕΜΑ (The Cyprus Foundation for Combating Soil Erosion, for Reforestation and the Protection of Natural Habitats) concerning practical skills' training and will organise meetings with local communities and NGOs regarding capacity building of civil society.
The three activists have participated in managing EU-funded environmental projects over the last decade, mostly cooperating with other formal bodies, as partners and/or coordinators.