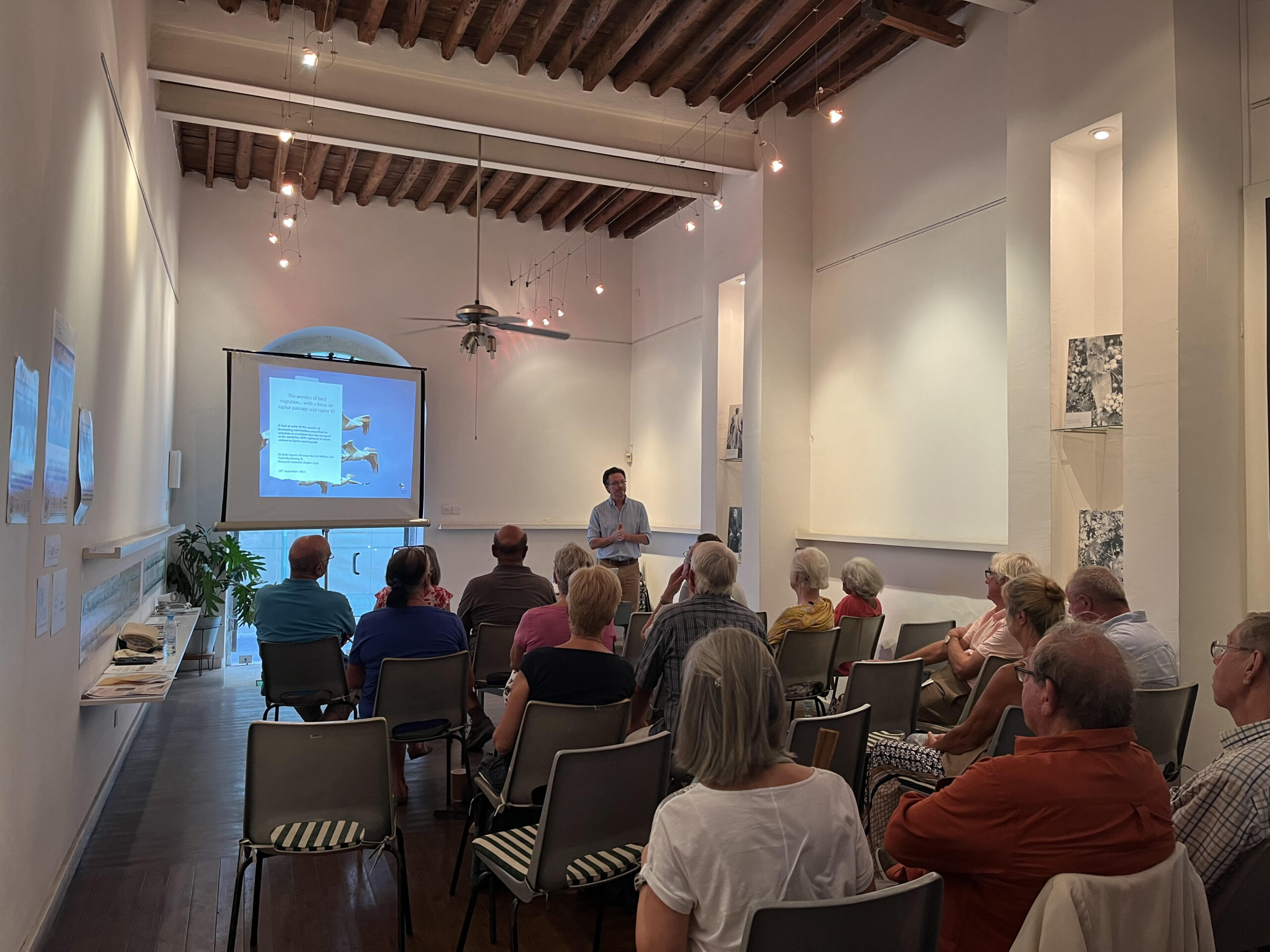 Εκδήλωση του BirdLife Cyprus στο Ίδρυμα Λαόνα
Συζήτηση: Το θαύμα της μετανάστευσης πουλιών με επίκεντρο το πέρασμα αρπακτικών και την ταυτότητα αρπακτικών
Τη Δευτέρα, 18 Σεπτεμβρίου 2023, πραγματοποιήθηκε στην Αίθουσα Εκδηλώσεων του Ιδρύματος Λαόνα μια συναρπαστική παρουσίαση και συζήτηση από τη
BirdLife Cyprus
, αφιερωμένη στη μετανάστευση των πουλιών και τους μεταναστευτικούς δρόμους τους, καθώς και στα είδη των αρπακτικών που διασχίζουν την Κύπρο. Θα θέλαμε να εκφράσουμε τις εγκάρδιες ευχαριστίες μας προς τους ομιλητές, τον Martin Hellicar και τον Anderss Gray, για την εξαιρετική και εκπαιδευτική παρουσίαση τους. Επίσης, ευχαριστούμε θερμά όλους όσους παραβρέθηκαν στην εκδήλωση. Είμαστε πολύ χαρούμενοι που μοιραστήκαμε αυτήν την εμπειρία μαζί σας και ανυπομονούμε για μελλοντικές συναντήσεις!
Talk: The wonder of bird migration with a focus on a raptor passage and raptor ID
On Monday, September 18, 2023, an exciting presentation and discussion took place at the Laona Foundation Events Hall, by BirdLife Cyprus. The discussion revolved around bird migration, their migratory routes, and the bird species that pass through Cyprus. We would like to express our heartfelt thanks to the speakers, Martin Hellicar and Anders Gray, for their outstanding and educational presentation. We also extend warm thanks to everyone who attended the event. We are delighted to have shared this experience with you and look forward to future encounters!