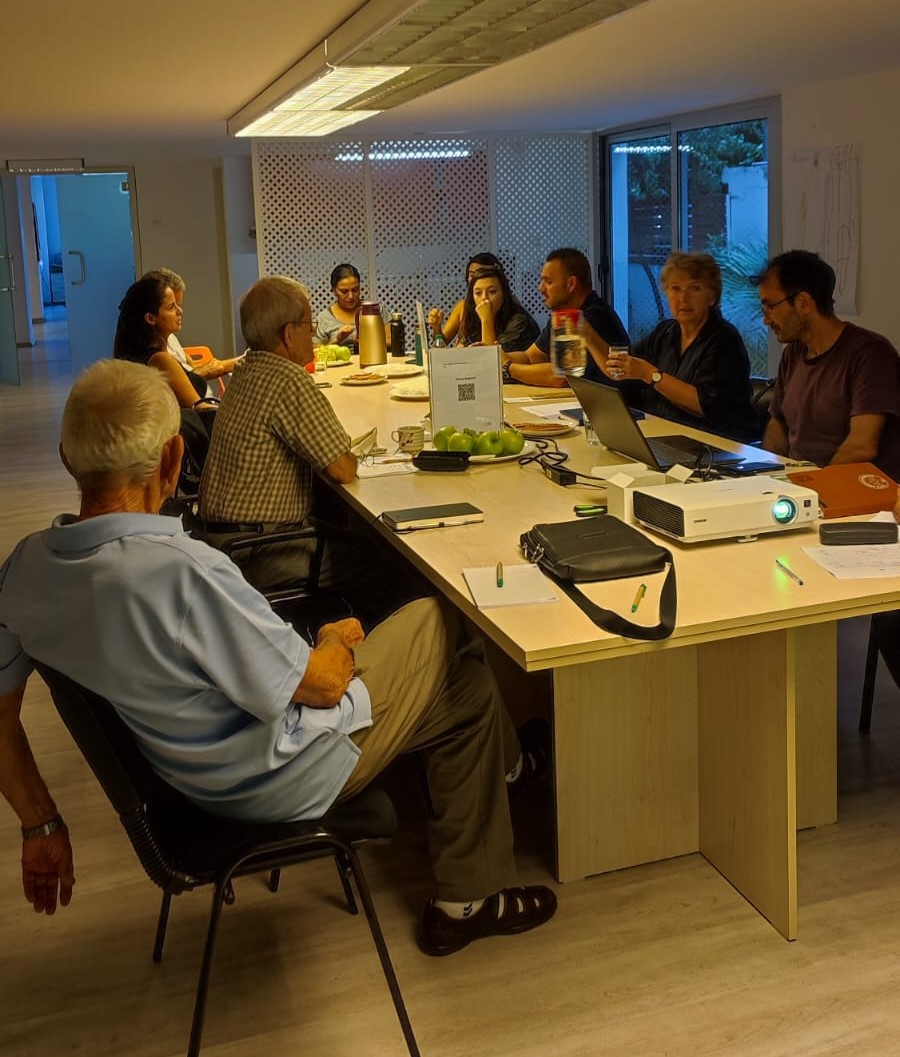 Άσκηση Ανάπτυξης Δεξιοτήτων στο Civic Space, Λευκωσία
Στις 12 Σεπτεμβρίου 2023, το Cyprus Environmental Initiavite (CEI) διοργάνωσε ενημερωτικό εργαστήριο στο πλαίσιο του έργου ΠυρΑνάκαμψη, το οποίο έχει ως στόχο να ενισχύσει την πρόληψη και την αντιμετώπιση των πυρκαγιών στην Κύπρο, με θέμα "Ο Ρόλος των Οργανώσεων της Κοινωνίας των Πολιτών στην Πρόληψη των Πυρκαγιών". Η εκδήλωση περιλάμβανε μια ενημερωτική παρουσίαση, η οποία επικεντρώθηκε στον ρόλο της Κοινωνίας των Πολιτών στην πρόληψη των πυρκαγιών. Στη συνέχεια, πραγματοποιήθηκε συζήτηση σχετικά με την ανάγκη συνεργασίας όλων των ενδιαφερόμενων φορέων για την ανάπτυξη ενός σχεδίου προστασίας από πυρκαγιά. Η συζήτηση κατέληξε στη διαπίστωση ότι η εκπαίδευση και η συνεργασία είναι απαραίτητες για την αποτελεσματική αντιμετώπιση των πυρκαγιών. Συγκεκριμένα, οι συμμετέχοντες συμφώνησαν ότι είναι σημαντικό να εκπαιδευτούν και να εξοπλιστούν κατάλληλα ομάδες εθελοντών, καθώς και να συνταχθεί ένας οδηγός που θα καθορίζει τις ευθύνες των ομάδων για να διασφαλιστεί η άμεση αντίδραση σε πιθανές πυρκαγιές. Στην εκδήλωση συμμετείχαν εκπρόσωποι από το δασαρχείο, τους κυνηγούς, τις περιφερειακές αρχές και τις περιβαλλοντικές ΜΚΟ.
Το έργο ΠυρΑνάκαμψη λαμβάνει επιχορήγηση στο πλαίσιο του προγράμματος Active Citizens Fund Cyprus, που χρηματοδοτείται από την Ισλανδία, το Λιχτενστάιν και τη Νορβηγία, μέσω των επιχορηγήσεων του ΕΟΧ και της Νορβηγίας 2014-2021
Capacity Building exercise at Civic Space, Nicosia
On September 12, 2023, the Cyprus Environmental Initiative (CEI) organised a Capacity Building workshop as part of the PyrAnakampsis Program to strengthen wildfire prevention and response efforts in Cyprus. The workshop, titled "The Role of CSOs in Preventing Wildfires," featured an informative presentation on the role of CSOs in wildfire prevention. Following the presentation, participants discussed the necessity of collaboration among all stakeholders to develop a fire protection plan. The discussion concluded that training and cooperation are essential for effective wildfire management. Specifically, participants agreed on the importance of training and equipping volunteer teams and creating a guide that defines the teams' responsibilities to ensure a swift response to potential wildfires. Representatives from the forestry department, hunters, regional authorities, and environmental CSOs participated in the event.
The PyrAnakampsi project receives a grant under the Active Citizens Fund Cyprus programme, funded by Iceland, Liechtenstein and Norway, through the EEA and Norway Grants 2014-2021