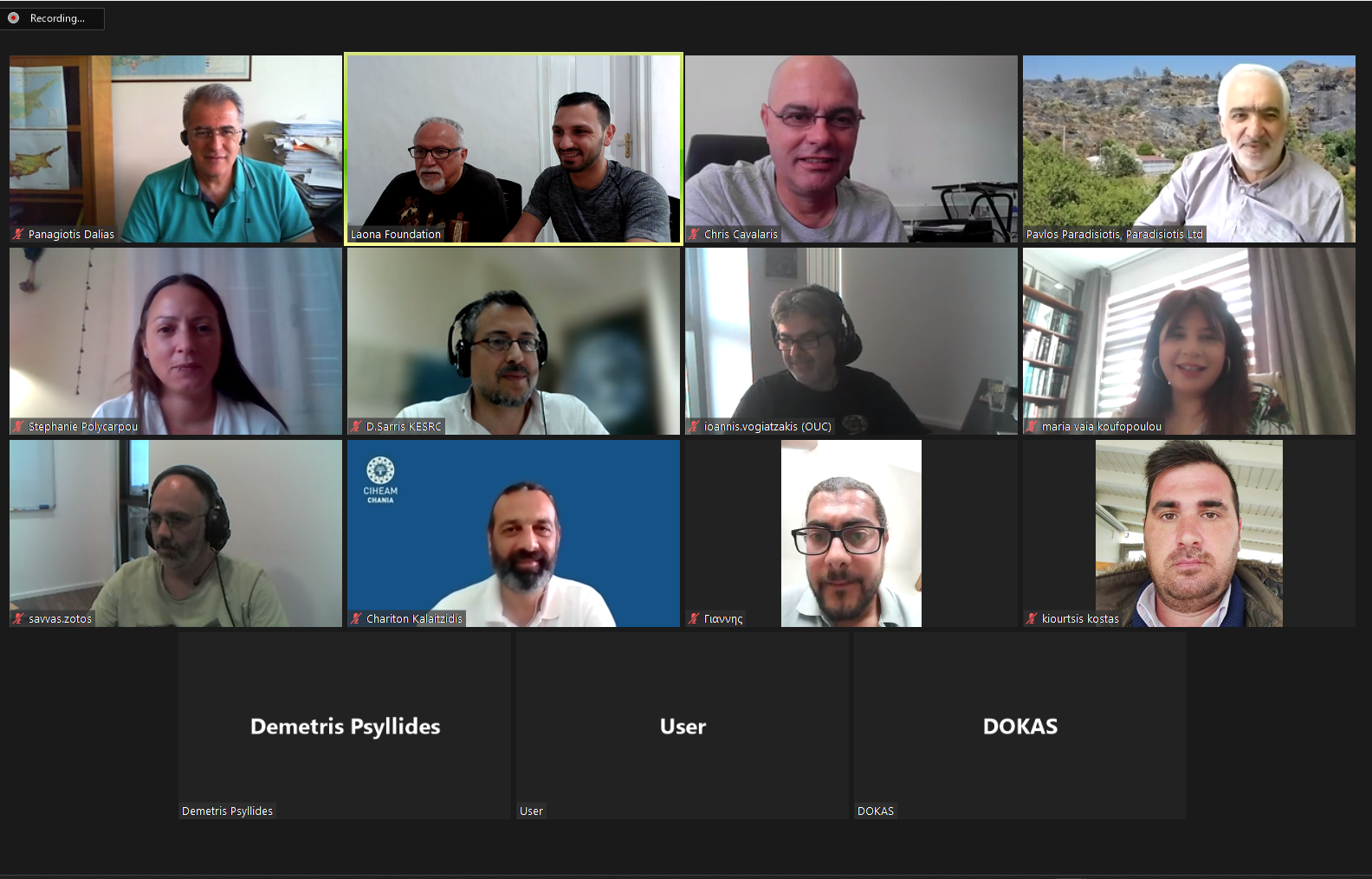 Συνάντηση εταίρων του έργου LIFE AgrOassis
H 1η διαδικτυακή συνάντηση των εταίρων του έργου Life AgrOassis για το 2023 πραγματοποιηθήκε τη Δευτέρα 19 Ιουνίου. Στη συνάντηση έγινε μια σύνοψη του μέχρι τώρα προγραμματισμού και των προετοιμασιών για την εφαρμογή των 3 κυρίων δράσεων του έργου και ακολούθησε συζήτηση για τις εργασίες κατά τη διάρκεια του επόμενου εξαμήνου.
The 1st online meeting of the Life AgrOassis project partners for 2023 took place on Monday, 19th of June.The meeting gave a summary of the planning so far and the preparations for the implementation of the 3 main actions of the project, followed by a discussion for the operations planned during the next semester.